On the path of fertility
Natural ways to promote women's health and enhance vitality and fertility
3-days workshop for the practitioners in women's health (midwifes, doulas, physiotherapists, energetic and massage therapists, nurses, nutritionists, yoga teachers, etc) that wish to deepen their knowledge of holistic support of fertility and feminine intimate health.
Program: 16 – 18 march 2018
– The feminine womb and its organs: physical and energetic centres, and how to support fertility naturally.
– The woman's cycle and its secrets: how to read and recognise fertility signals and menstrual health.
– The digestive system: its fundamental role for fertility enhancement, and natural ways of support.
– The feminine energy: How to find our vital energy and to increase it for healthy conception.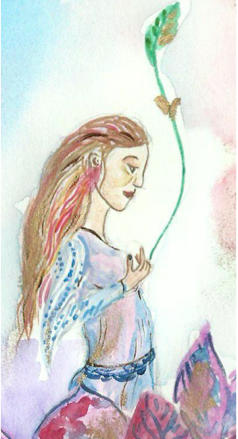 We will cover the following topics: 
– The physical and energetic anatomy of women (organs, pelvic floor, women's cycles and hormonal system). Homeostasis of the pelvic area. How is the reproductive system linked with the other body systems (nervous system, hormonal system, digestive system, energetic system)?
– Fertility support and difficulty to conceive: Frame to work safely to enhance fertility. Details of the different choices for procreation.
– Description of holistic support for various feminine health problems of the reproductive and digestive systems, and their impact on fertility.
– Presentation of different holistic support modalities to aid pelvic balance, with the necessary precautions. Reinforcement of the modalities already used by the participants, for a safe and effective help for fertility challenges.
– Presentation of the useful lifestyle modifications and easy exercises to be used by the participants in their daily work.
– Work on the digestive system in order to support the fertility system (microbiome, liver, inflammation and evacuation)
– Past use of contraceptives, or fertility enhancement drugs: physical, psychological and relational implications. Impact on desire, reproductive health and general health.
– Pelvic floor: its role for fertility enhancement, and during pregnancy, birth and post-partum. Keys for holistic support.
– Energetic and vibrational aspects: introduction of the subtle anatomy linked to the reproductive system (chakra and energetic paths, support of the vital energy and aromatherapy). The cellular memories and their liberation (in case of abuse, o painful intimate experiences). Grounding and connection with the Earth.
– The vital centre of our energy: many blockages express themselves in the intimate area. A multilateral approach, which includes the body, mind, emotions and spirit is fundamental.
The workshop is held by Cecilia Gautier
When and where?
In Zaghreb
The Friday 16, Saturday 17 and Sunday 18 March 2018
The schedule is as follows: 9.30-13, 14-18.
Registrations for the workshop close on 18 february 2018. To book your participation, please fill in the enrolment questionnaire, and a payment of 100€ is required (non refundable in case of cancellation, unless you find a replacing participant). The rest can be paid on the first day of the workshop.
For additional information and inscriptions, contact info@lamandorla.eu

On request, a private mentorship can be organised, in order to help the integration of the new knowledge and tools into the participant's practice, and for the first cases followed of fertility clients.
Individual consultations
Possibility to book an individual consultation and treatment for holistic support of fertility and/or intimate health.
It consists of a 2 hours session:
– a private 1 hour consultation to review your specific case
– a treatment tailored to your situation
– the explanation of the Arvigo® self care massage to be done daily at home.
Cost of 120€.
A follow-up consultation on skype is recommended to review the improvements and additional modalities to help you naturally, at a cost of 40€.